'We're on a continual curve of understanding' Life as a bat ecologist
Sleeping on tombs, batty surprises and the evolution of buildings – welcome to the world of ecologist Emily Dickins, of Bernwood Ecology. We caught up with her to find out a bit more about life as a registered consultant for Bats in Churches.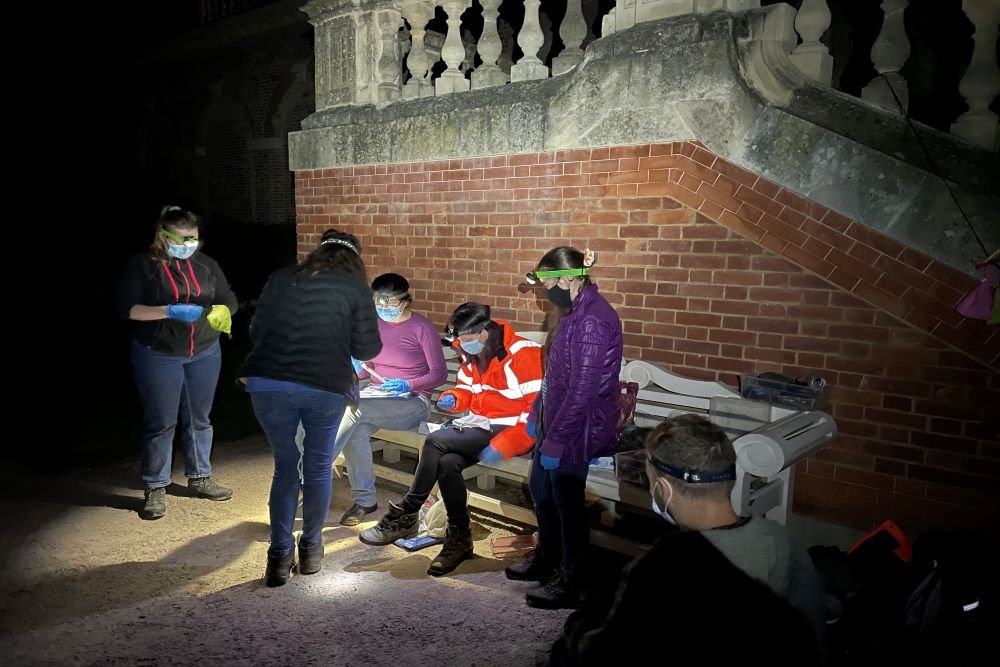 Emily's been working for Bernwood Ecology since February 2012, and graduated from Cranfield University, Bedfordshire with a MSc in Land Management, specialising in Ecological Conservation. She holds Natural England survey/research licences for bats, as well as a licence for great crested news. Outside of her day job, she led a project that identified a previously undiscovered colony of rare Barbastelle bats.
Hi Emily! Can you tell us how you got involved with the Bats in Churches project?
When the chance to work with Bats in Churches came up, we thought it was a fabulous opportunity and we wanted to be a part of it. It's hard not to get into bats when you work with Chris (Damant, founder of Bernwood Ecology and also a Bats in Churches consultant)! And although we deal with protected species for a range of clients, we do find that the magnet pulls us towards bats.
What about the project appealed to you?
We've known for a while that the current system isn't working and that there are holes, and people slipping through the gaps in terms of being able to get help. When the Bats in Churches Licence came up, we decided this was a great chance to start something, set a very high standard, and hopefully see some success for all parties. Without Bats in Churches there's no avenue for churches to pursue. So churches have had to just tolerate their situation, and the bats get a raw deal out of it as well because it gives them a bad reputation. We all know negative comments spread far quicker than positive ones.
Have you worked with historic buildings in other contexts?
Yes, we have worked with National Trust buildings that have had problems with bat roosting in their tea rooms! Historic buildings always bring surprises. They are attractive to wildlife because they're fairly well linked to other habitats, usually just by default because they've been around for so long. And they are generally pretty sizeable, complex buildings. The more gnarly and complicated the buildings, the better for bats.
Can you tell us about some of your memorable experiences surveying for Bats in Churches?
I've had several sleepovers in churches and in St George's Church in West Grinstead, I decided to sleep on a large stone tomb – I thought when else am I going to get the opportunity to do something like this?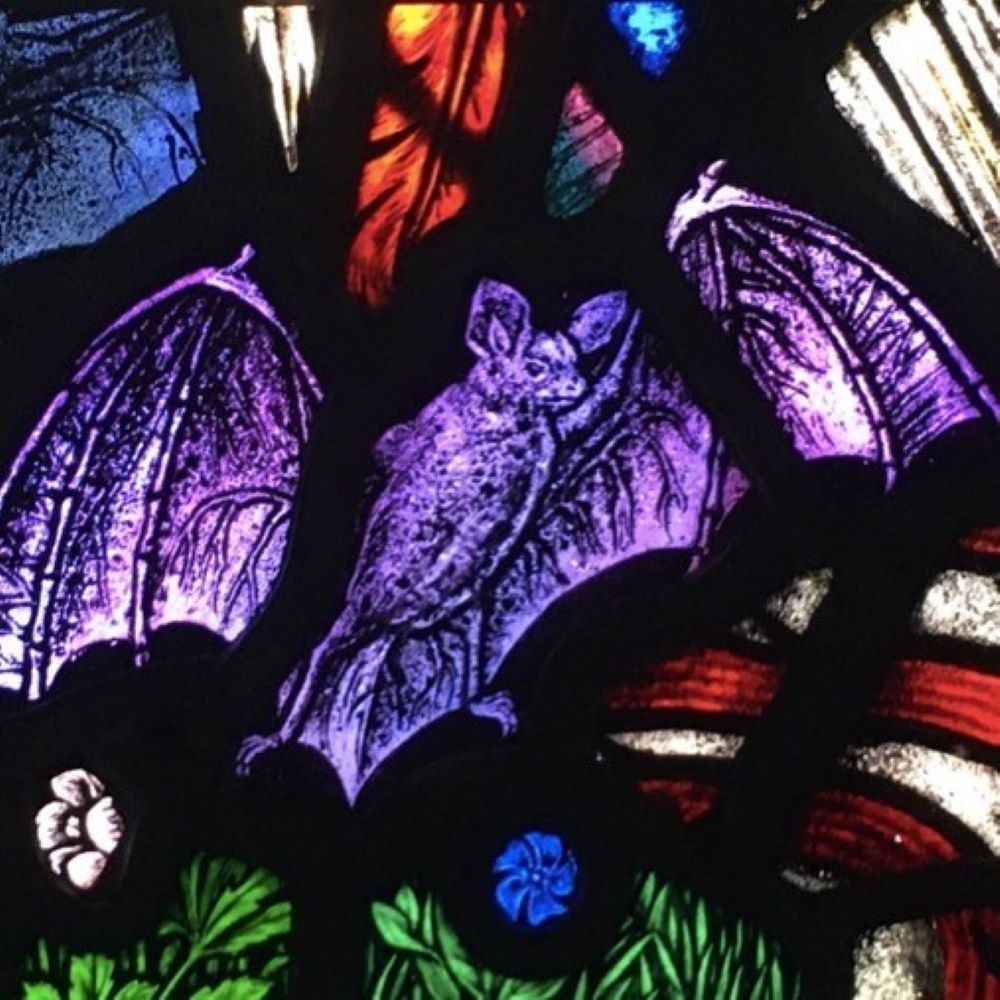 What has the experience of surveying churches been like?
The surveys are always great bonding sessions and brilliant for the team. We also get a great opportunity to work with other people. There's always a story, and there's always something you can learn from somebody else, so it's a great knowledge sharing experience that helps guide the mitigation too.
Churches have a distinct feeling of safety and security, and they can be very emotive places, full of memories, with memorials, plaques, donations, the history of the local area, names on pews, the church bell. It's all really important. And it also serves as a reminder that everything is transitional. It's easy to think of history as a fixed point in time but it never has been. Buildings, like everything else, are always evolving – ancient churches will have been modified and added to over the centuries.
It also adds something that animals, in this case bats, have chosen these places for something as important as the business of breeding. Ultimately, whether we realise it or not, we rely on keystone species like bats to do their jobs, and fulfil their ecological role. It's really important we understand, and generate positive energy, around that.
Have you come across any surprises?
There are always surprises with bats! One of the big areas for us is trying to work out why some areas that seem like brilliant places for bats, aren't being used – so the absence of bats in certain areas is fascinating.
There are always questions we're not able to answer, and there's always something to learn. And sharing that knowledge between consultants, and the wider bat community, is absolutely crucial. Things are always improving, we're on a continual curve of understanding.