Bat Evening, St John the Baptist, Keyston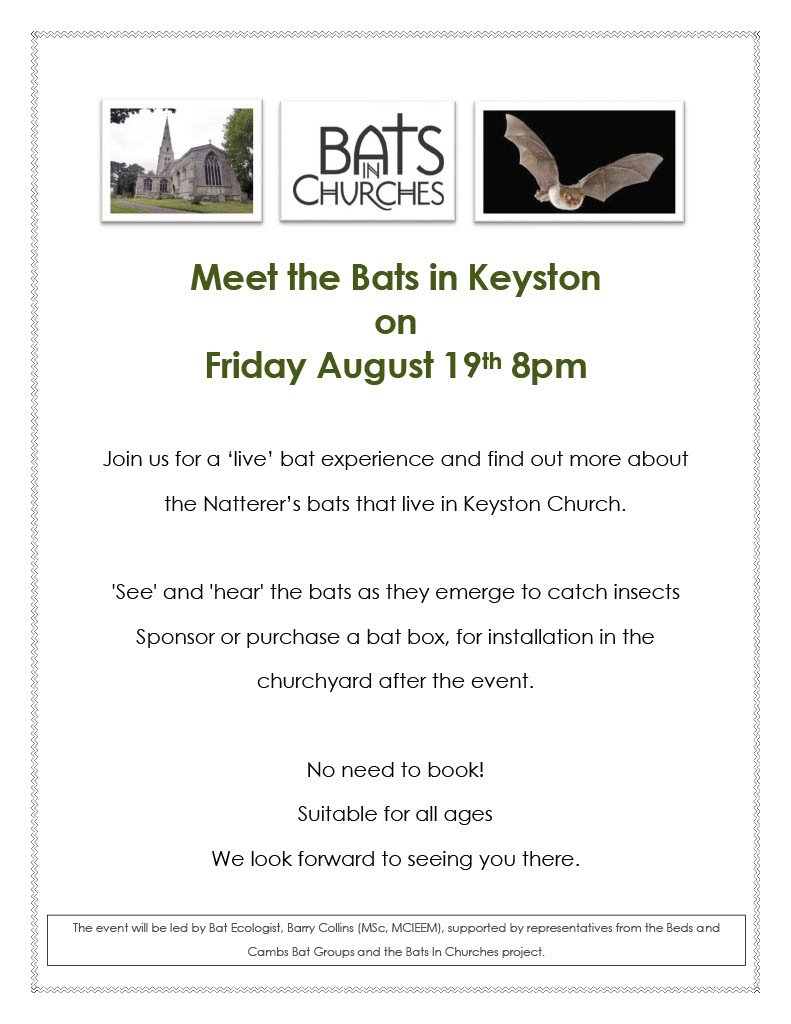 On 19th August at 8.00pm we will be holding our second Meet the Bats event at Keyston church. The event will be led by Bat Ecologist, Barry Collins (MSc, MCIEEM), supported by representatives from the Beds and Cambs Bat Groups and the Bats In Churches project.
You will have an opportunity to 'see' and 'hear' the bats, via infrared cameras and bat detectors, once they start to emerge to feed, as well as hear more about the plans for mitigating the impact of the bats on the fabric of Keyston church, and have the opportunity to do your bit for the bats by sponsoring or purchasing a bat box, which will be installed in the churchyard after the event.
We look forward to seeing you there.