Church Training for Natural England VBRVs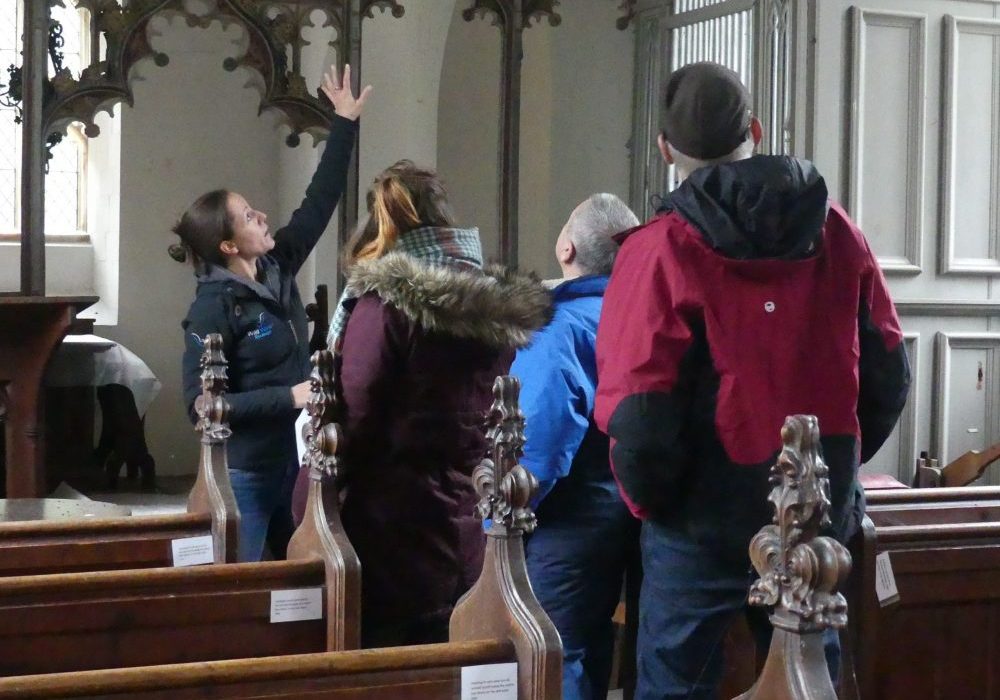 We are providing free training for Natural England Volunteer Bat Roost Visitors (VBRV) or a VBRV trainees. The aim is to increase confidence to carry out visits to churches, which are often complex buildings.
It'll be a fun afternoon and evening, covering a detailed daytime bat survey of a church, exploring the remit of the Helpline service in churches and working with church representatives. All trainers have extensive knowledge and experience of working with churches.
Timing: The course will be 15:00-18:30. Afterwards, we invite you to stay and socialise over dinner and, weather permitting, an emergence count.
Location and Dates: We have three dates and locations
Price: Free! We are providing the training for free and will provide travel expenses and one night accommodation.
Would you like to join? Please contact Claire Boothby (cboothby@bats.org.uk) and let her know which training session you'd like to attend, whether you'd like accommodation for the night and whether you'll stay for the dinner and an emergence count after the training. 
Please note that this training is only for Natural England VBRVs and VBRV trainees.