Volunteer Bat Survey Results
The results are in!
In 2019, we trialled one of our two volunteer surveys, the National Bats in Churches Study. You can find the results of our pilot below.
We had some really positive responses from both church representatives and from our survey volunteers, this is what some of them said:
"I've really enjoyed the project and met some lovely people. I look forward to hearing the formal results."
Pete Gulliver (Volunteer)
"As a trustee of several charities, as well as a safeguarding officer for 5 parishes, I commend you and your organisation on your paperwork and clear duty of care for volunteers."
- Geoff Dodgson (Church Warden)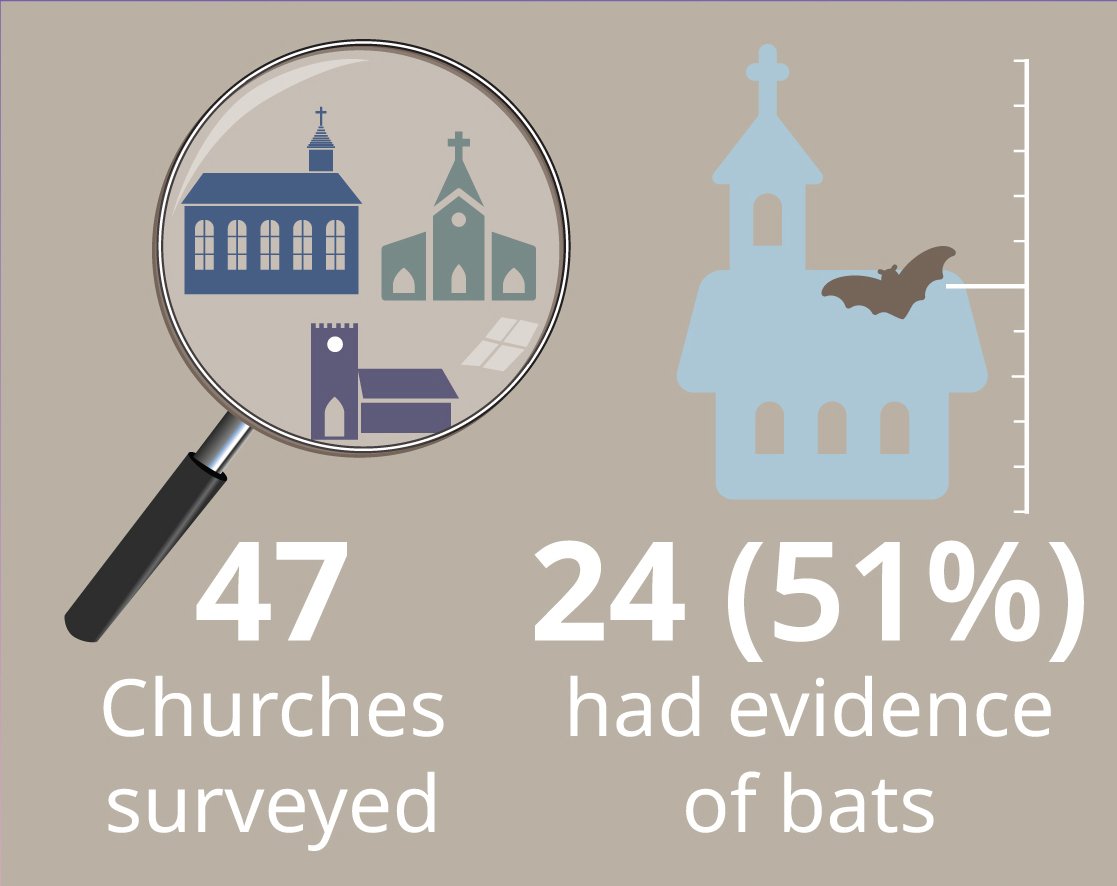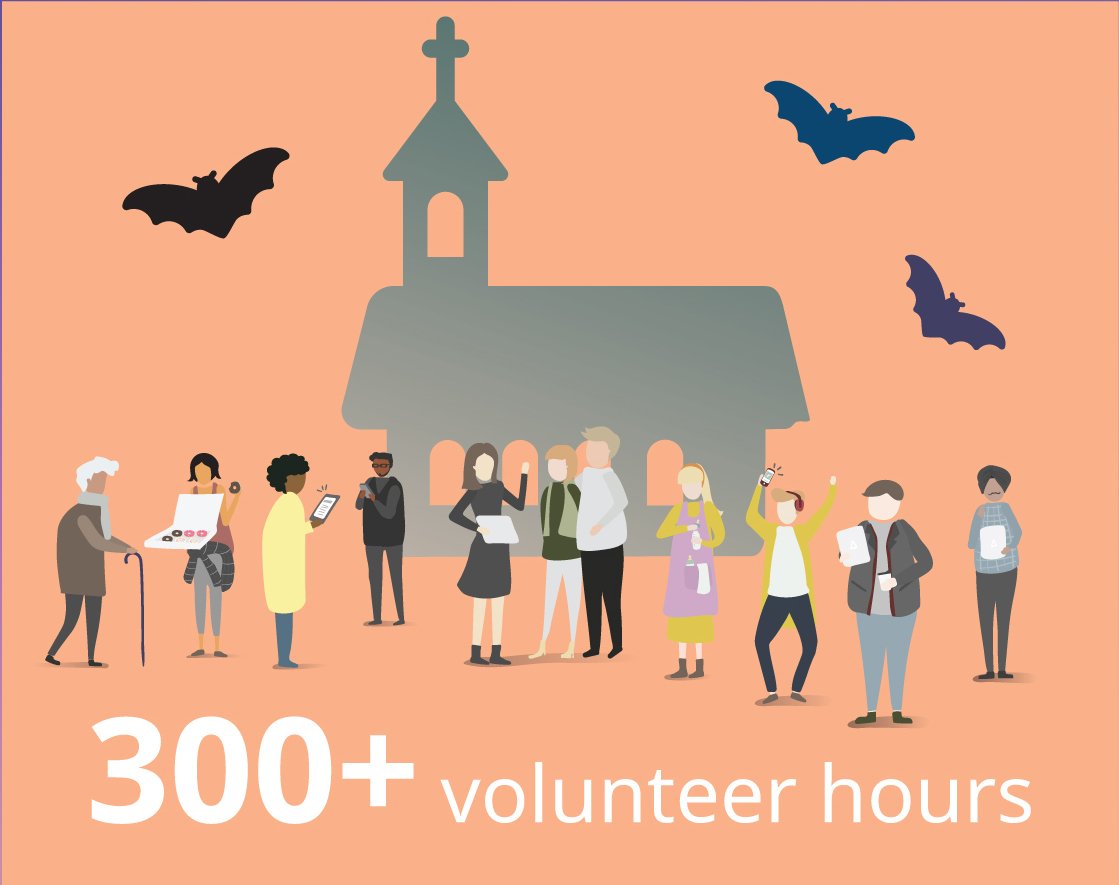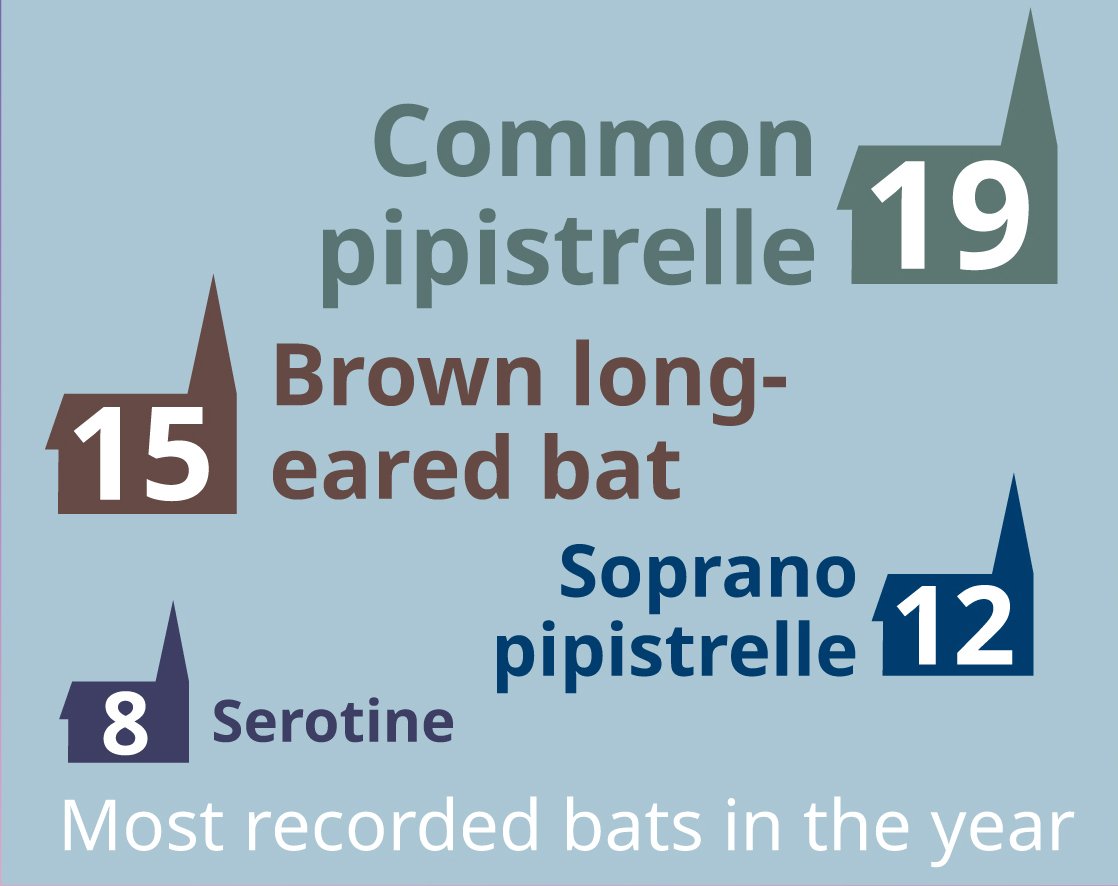 If you're interested in taking part by surveying your favourite church for bats you can find out more about the process here or register below.