On A Wing And A Prayer attracts 500 visitors to Wiltshire church
Our community art project On A Wing And A Prayer is currently touring churches across England. Here, Bats in Churches volunteer and creator of the artwork Ilene Sterns reports back after a hugely successful weekend at the church of St Sampson in Cricklade, Wiltshire.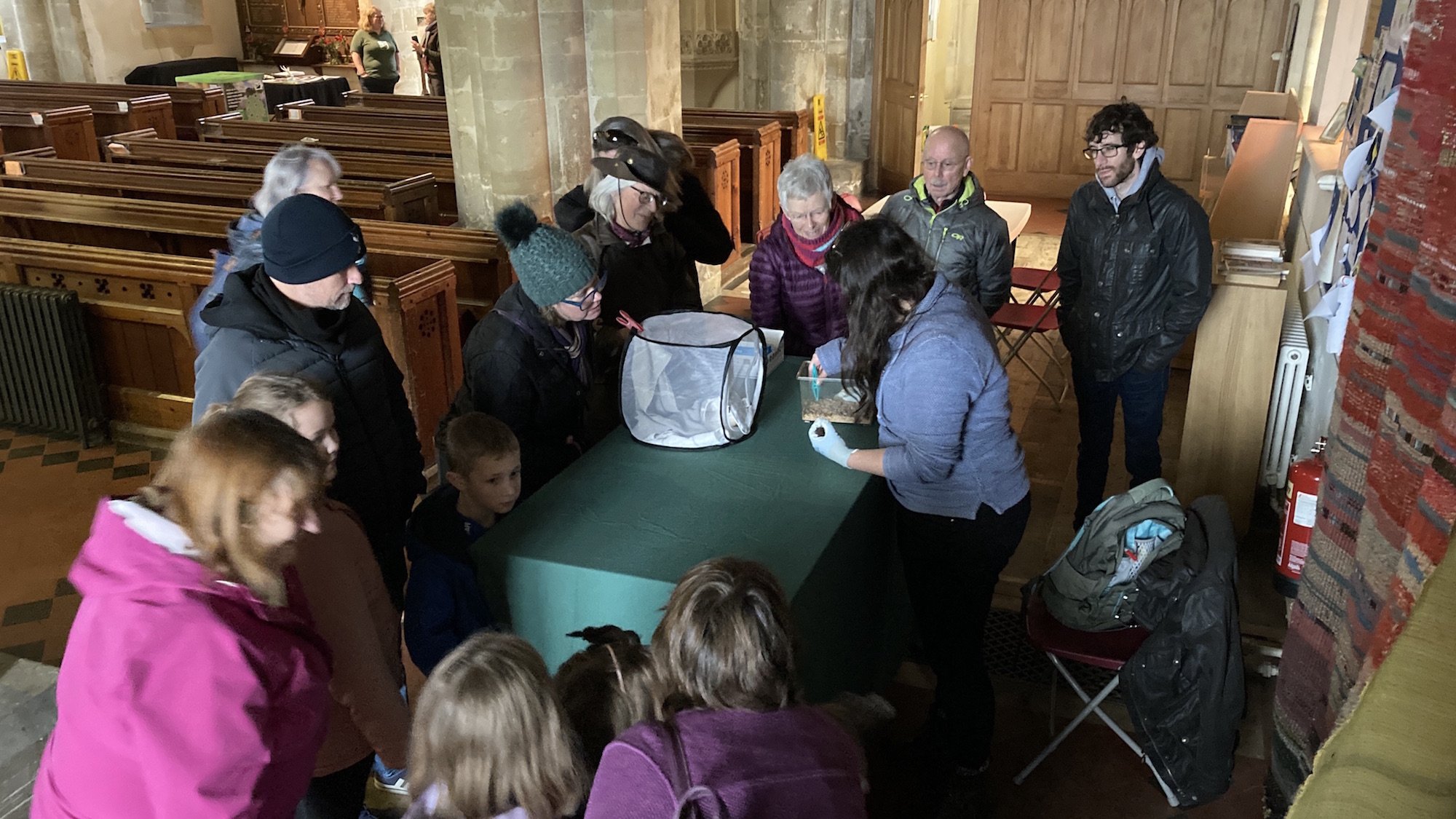 In January 2023, Sampson's Church in Cricklade, Wiltshire hosted a fun-filled Bat Weekend.  The Bats in Churches art installation, On a Wing and a Prayer was the focus of the event, which attracted more than 500 children and adults from far and wide.
Three days of activities were organised around the installation, beginning on Friday Jan 13 with a visit from 200 pupils and teachers from St Sampson's CofE Primary School. The children listened to talks about bats in churches, heard bat sounds and did batty crafts. They had a great time learning about these amazing flying mammals – in fact, one of the teachers said that they were still buzzing three days later.
On Friday evening, St Sampson's vicar, Rev'd Canon Debbie Dewes, held a private view of On a Wing and a Prayer for invited guests. Church and local dignitaries mingled with artists, ecologists and members of the benefice in a friendly social setting.
The installation's transparent panels, which were sited in the chancel, glowed in the evening light while bat sounds echoed hauntingly through the church.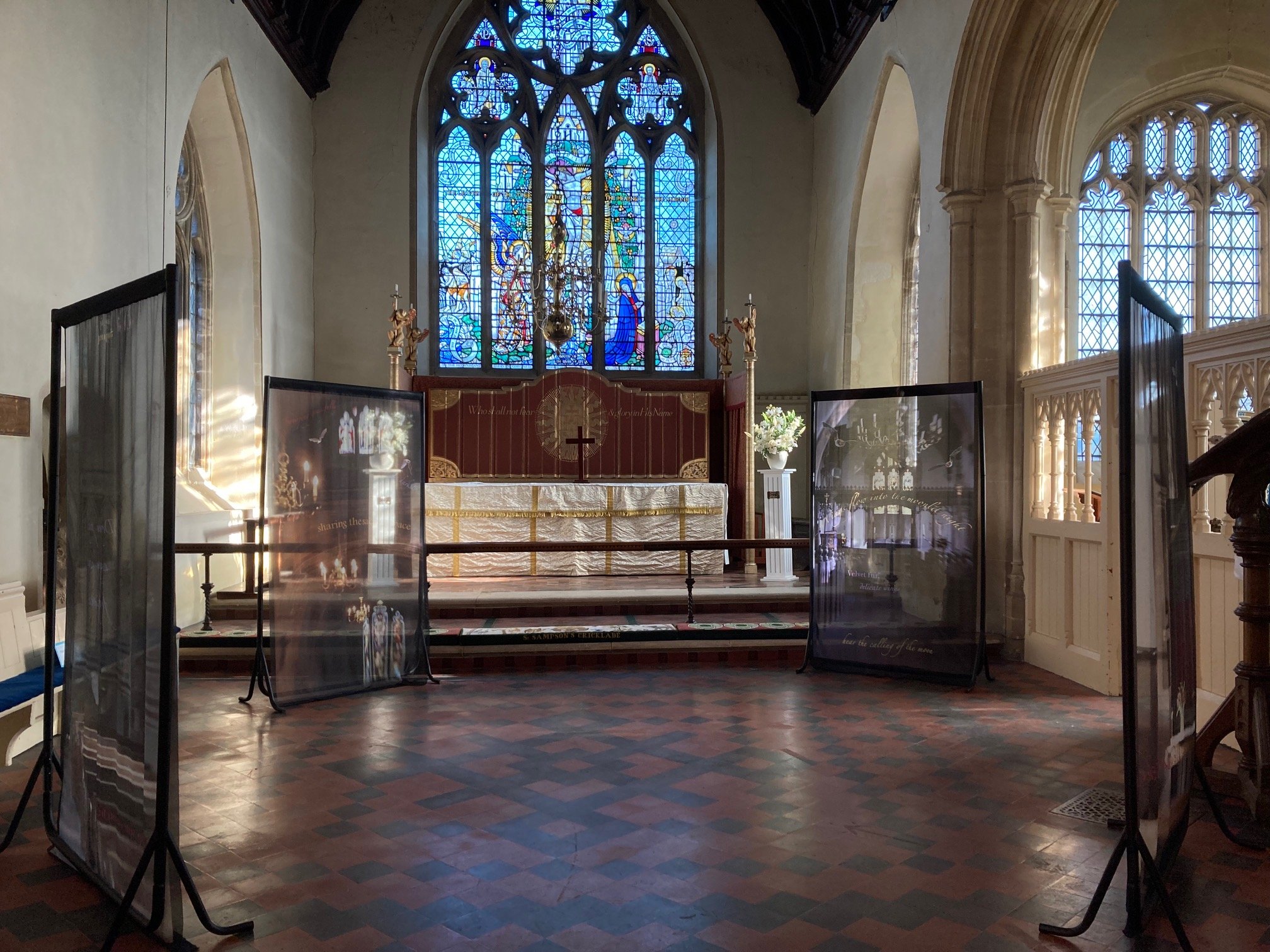 Saturday's family events drew more than 150 visitors to St Sampson's, many of whom had never been to the church before.
Representatives from the Wiltshire Bat Group and the Wiltshire Wildlife Trust were joined by Bats in Churches volunteer, Phil Atkin, who talked about the project and also about bat sounds.
But the highlight of the event was Griff the Bat, the superstar noctule, and his carer, Dr Amy Schwartz, who came all the way from South Wales for the day.
Some of the school children who had visited the church on Friday returned to meet Griff, and they were not disappointed. He is an exemplary education bat, calm and well behaved, and Amy is an excellent educator.
Most of the visitors had never seen a live bat before and they left with a new appreciation of the need to protect bats and their environment.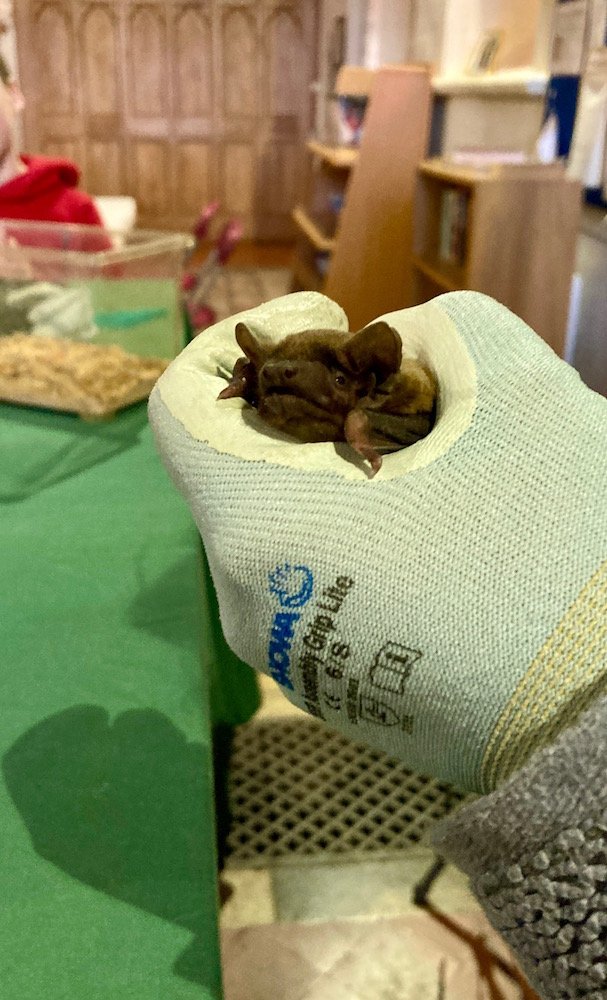 St Sampson's held four church services on Sunday and in the gaps between them, the church was open to people who wanted to view the installation during a quiet time. Some of those visitors came from quite a distance away, and they were warmly welcomed by church volunteers.
In just three days, On a Wing and a Prayer made a big impression. Not only did the artwork raise awareness of British bats and their conservation needs, but it also brought many people into St Sampson's for the first time.
It was truly a brilliant Bat Weekend – an event that the church community and visitors alike will long remember.
On A Wing And A Prayer will next be on display at the church of St Peter in Wintringham, Yorks from Feb 1-27. You can see upcoming dates for the art installation tour here.