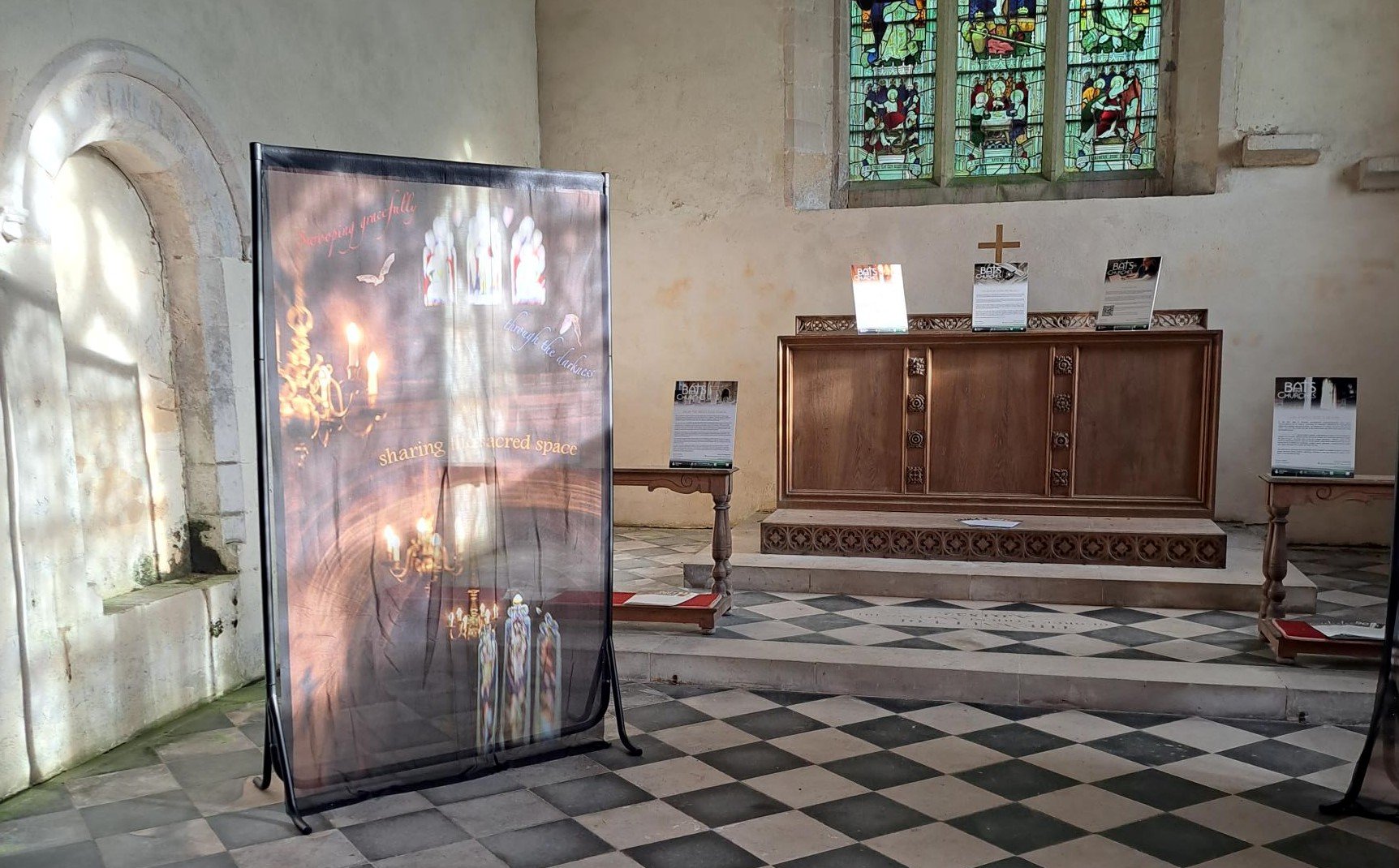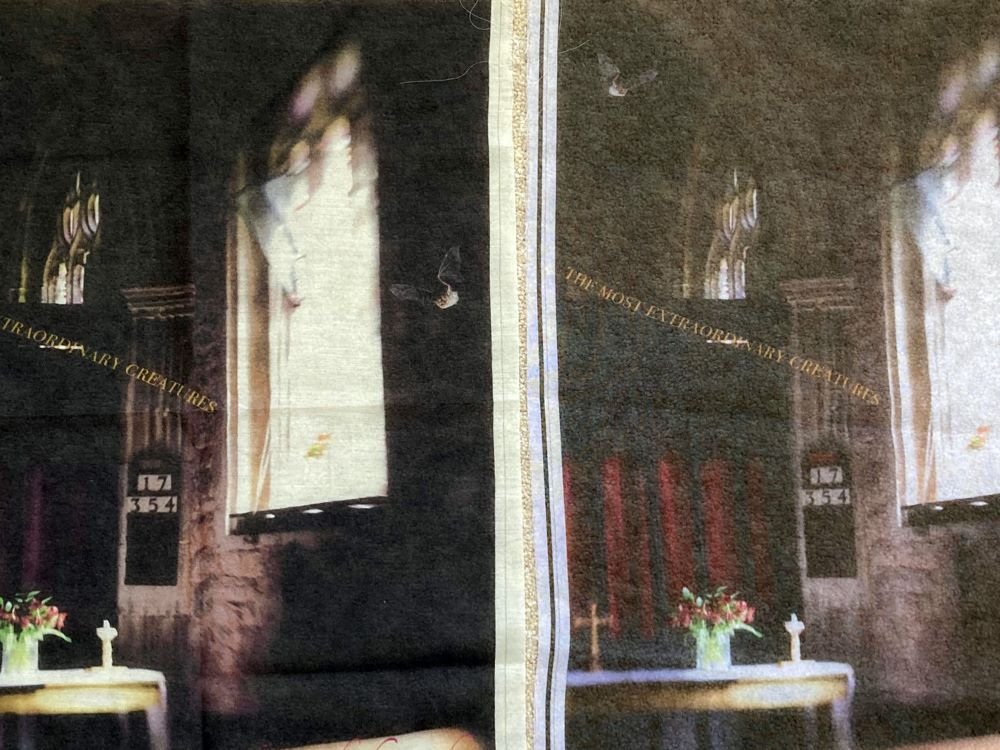 After a successful tour across England, our unique multimedia art installation On A Wing And A Prayer has found a home at Churches Conservation Trust St Peter's in Wintringham, North Yorkshire.
The artwork was created by Bats in Churches volunteer and professional artist Ilene Sterns, in collaboration with the church community at St Michael the Archangel, Compton Martin, Somerset.
The art is created with four silky, transparent printed panels featuring beautiful bat and church photography and poetry, alongside a soundscape created by Ilene's husband Phil Atkin featuring bat calls slowed down to be audible to the human ear.
For the last year, On A Wing And A Prayer has toured nine churches across England, including St Peter's, and attracted more than 5,000 visitors through a range of special events and activities. It was also on display at Flying to the Future, the Bats in Churches end of project event held in the church of St Mary Magdalene, Paddington this September.
It has now taken up permanent residence at St Peter's, where it will act as a celebration and a reminder that the church community has been brought back together by its bats.
You can find opening times, directions and more information about the church on the Churches Conservation Trust website