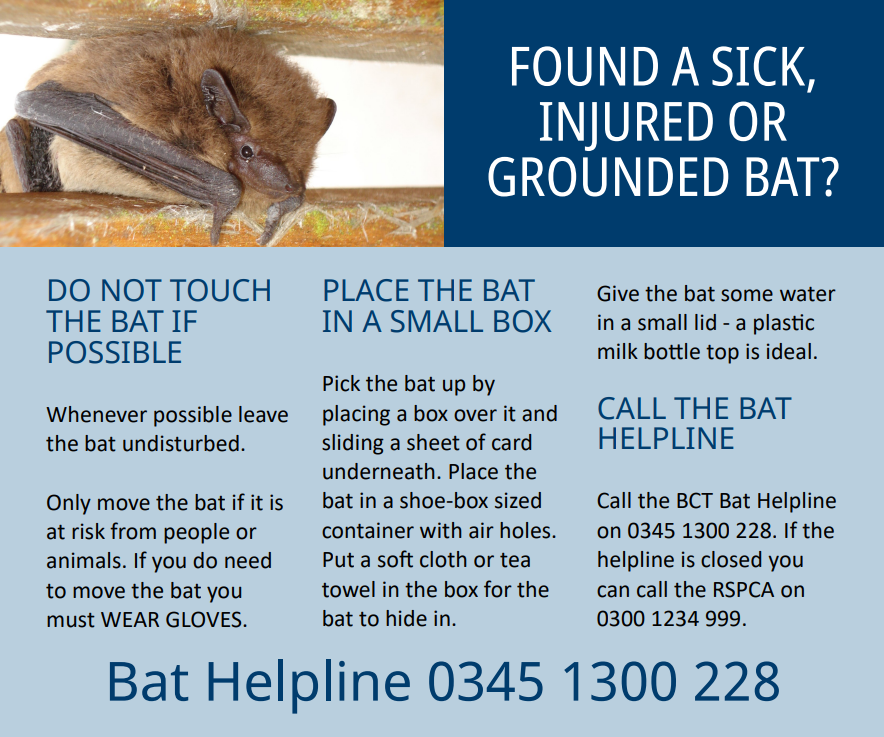 If the bat is on the ground, on an outside wall, or in an exposed area where it may be vulnerable, it should be contained in a box.
You should avoid handling the bat, but if it is necessary WEAR GLOVES due to the small risk of a type of rabies.
You should call the Bat Helpline 0345 1300 228 for further advice. The helpline has details for over 400 volunteers who specialise in bat rehabilitation operating throughout the UK, and may be able to refer you to someone local to you for further advice. Together these contacts form the BCT UK Bat Care Network.
The Helpline is open evenings, weekends and bank holidays between May and September each year when bats are most active. If you find a bat at a time when the Helpline is closed, please contain the bat & visit this page.