Flying to the Future: Highlights of the Bats in Churches end of project event
On September 14 2023, more than 70 delegates gathered at the church of St Mary Magdalene in Paddington, London to celebrate the successes and consider the legacy of the five-year £5m Bats in Churches project.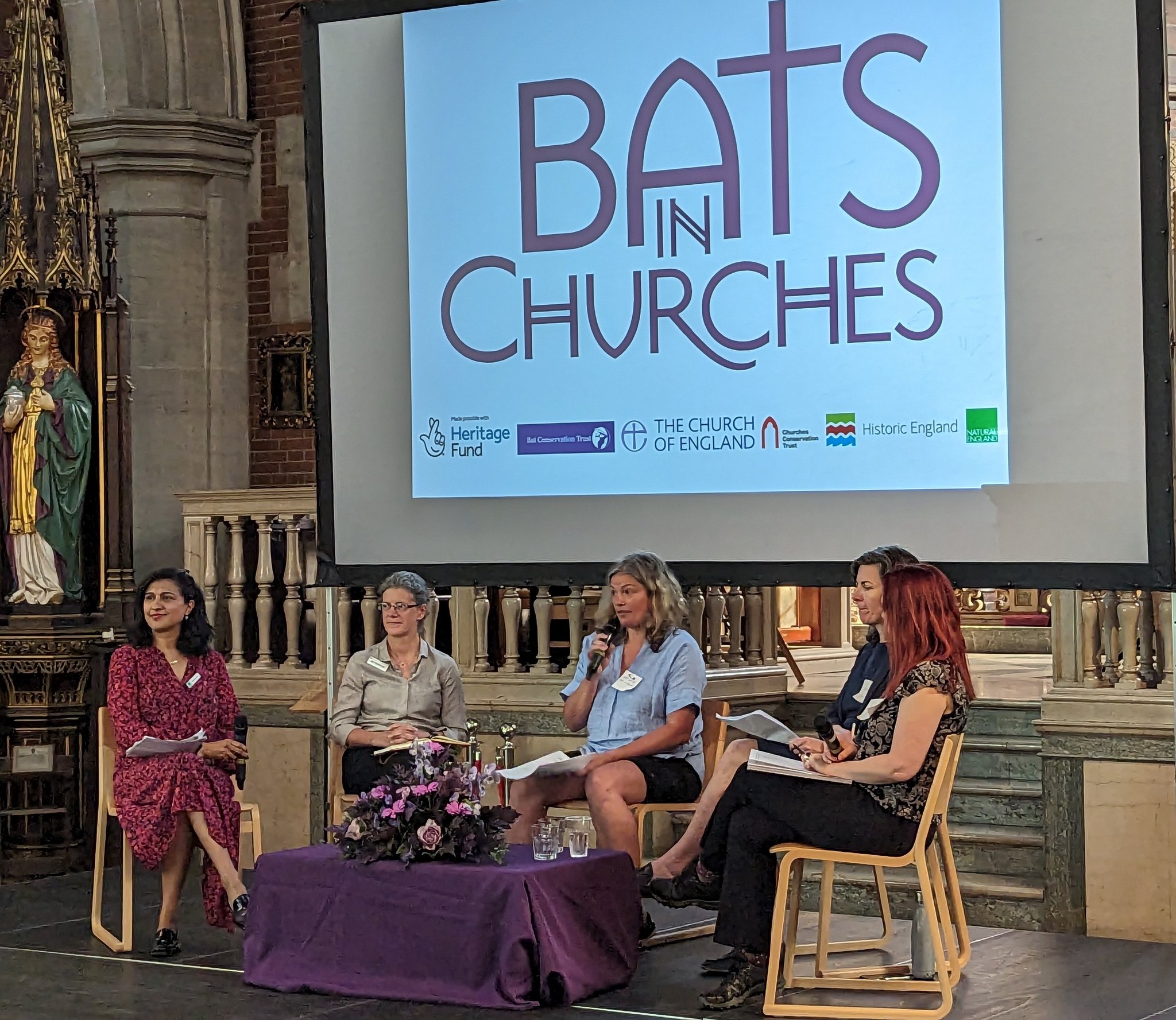 The Bats in Churches project, a five-year, £5m partnership between Bat Conservation Trust, Church of England, Natural England, Historic England and The Churches Conservation Trust, majority funded by The National Lottery Heritage Fund, celebrated its conclusion and legacy at a special event, Flying to the Future, in London on September 14 2023. You can watch the event again here.
The event, held at the church of St Mary Magdalene in Paddington, was attended by more than 70 people including representatives from all the partner organisations and Heritage Fund, church communities, ecologists, architects and volunteers.
The project, which concludes in October 2023, has to date worked with 125 ancient churches around England offering help and support to church communities affected by bats. At least two of these churches have been saved from closure, and roosts of local and national significance have been preserved and maintained.
It also pioneered an ambitious citizen science project which surveyed more than 700 churches across England for bats and led to two records of the rare grey long-eared bat, a Back from the Brink species not previously recorded in churches, being captured.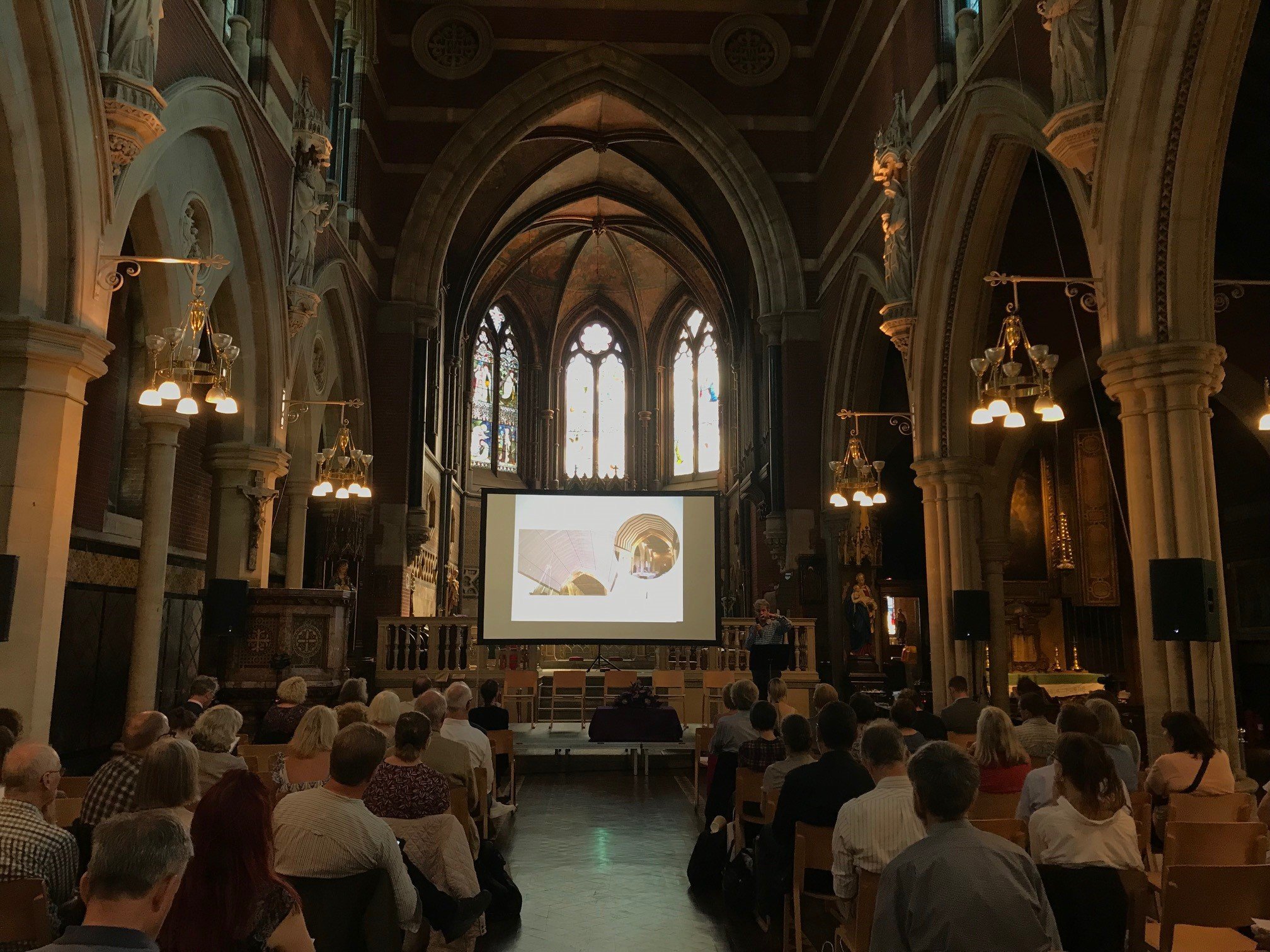 Speakers at the Flying to the Future event highlighted some of the successes of the project including:
Capital works: The project has worked with numerous churches on ambitious mitigation solutions physically separating bats from the church community, dramatically reducing the cleaning burden caused by bat droppings and urine inside the church, protecting heritage items and in several cases, saving churches from closure.
Engagement and community buy-in: Bats in Churches has helped church communities engage with a wider audience through their bats, turning bats into a living asset that draws in a whole new section of the community. Delegates heard about the previously friendless church 'brought together by bats' that now has an active group of 30 helping care for it and its grounds and wildlife.
Citizen science: The volunteer-led surveys of more than 700 churches across England, updating data previously gathered in the 1990s and providing vital insights and data that has shaped the recommendations of the project.
Softer approaches that have led to success: From canopies to covers to vacuum cleaners, some of our most successful interventions have been low-cost to protect church heritage and provide real, immediate benefits for churches and their communities.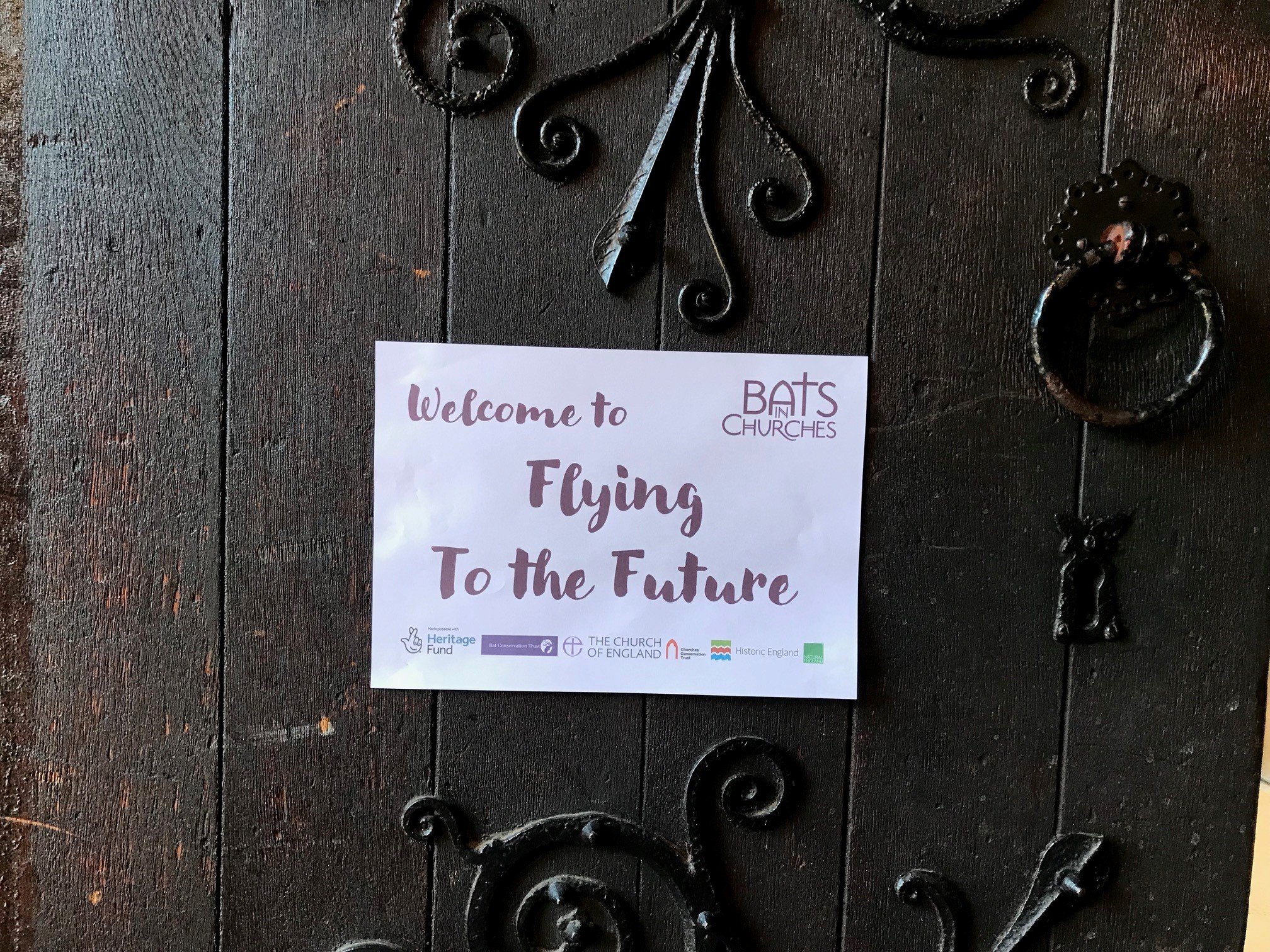 At the conference, representatives from the Bats in Churches project delivered their recommendations for the project's legacy which included:
Small maintenance grants for churches to help with their bats. Many of Bats in Churches successful interventions have been softer, low-cost measures such as equipment and help with cleaning. The project recommended a grant scheme that would allow churches to access small sums of money to help with such interventions.
More bat awareness for churches. Churches are advised to get to know their bats, make contact and develop relationships with their local bat group, and consider bat walks and events to attract a new audience to the church.
More church awareness for bat workers. Ecologists, bat workers and volunteers are advised to consider helping out at their local church, surveying churches for Bat Conservation Trust's National Bat Monitoring Programme, and familiarise themselves with church procedures such as Faculty.
Drew Bennellick, head of Land, Sea and Nature Policy at The National Lottery Heritage Fund, said: 'Bats in Churches is a project which truly demonstrates the value of The National Lottery Heritage Fund.
'By supporting this partnership, led by Natural England, partners have been able to work together to help churches across England to protect historic interiors with their precious monuments, woodwork and floors, whilst also allowing resident and threatened bat populations to remain and ultimately thrive.
'Historic churches and their churchyards provide vital habitats for our natural heritage and it is brilliant that the learning from this project will help many more churches and historic buildings to enable nature and people to live happily in close proximity in future.'