On A Wing And A Prayer flies to Chacewater for summer roost
Our unique touring wildlife and heritage art installation will spend the summer in our project church of St Paul's, Chacewater, Cornwall. Find out more about this lovely church, its bats, and the inspiration behind the artwork.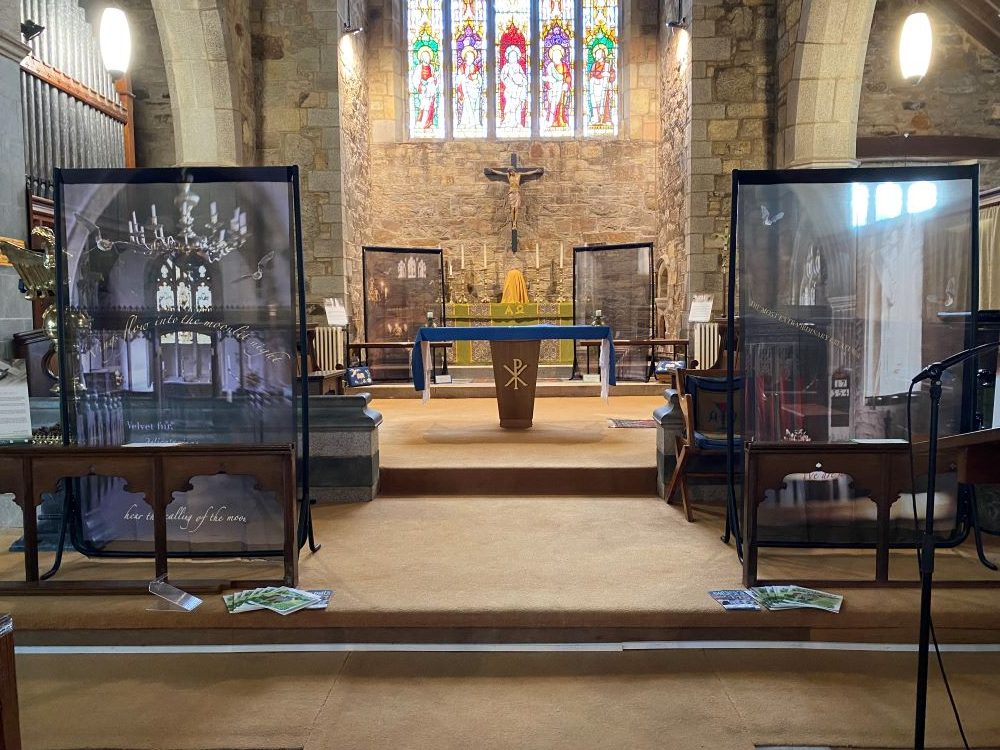 Our unique wildlife and heritage art installation On A Wing And A Prayer will be on display at the Bats in Churches project church of St Paul's in Chacewater, Cornwall until the end of August this year.
Created by professional artist and Bats in Churches volunteer Ilene Sterns, On A Wing And A Prayer is an immersive and multi-layered artwork set to recordings of bats inside churches, slowed down to be audible to the human ear.
The artwork was commissioned by Bats in Churches to highlight the long-standing relationship between bats and churches, and to commemorate the project after it concludes in 2023.
To date, On A Wing And A Prayer has toured seven churches across England and attracted more than 2,000 visitors.
St Paul's is home to a small colony of brown long-eared bats which resulted in scattered droppings throughout the interior of the church. Working with Bats in Churches, the church architect and TOR Ecology created a bespoke solution in the form of a bat void over the chancel. This means the bats are able to continue to use the space without entering the body of the church.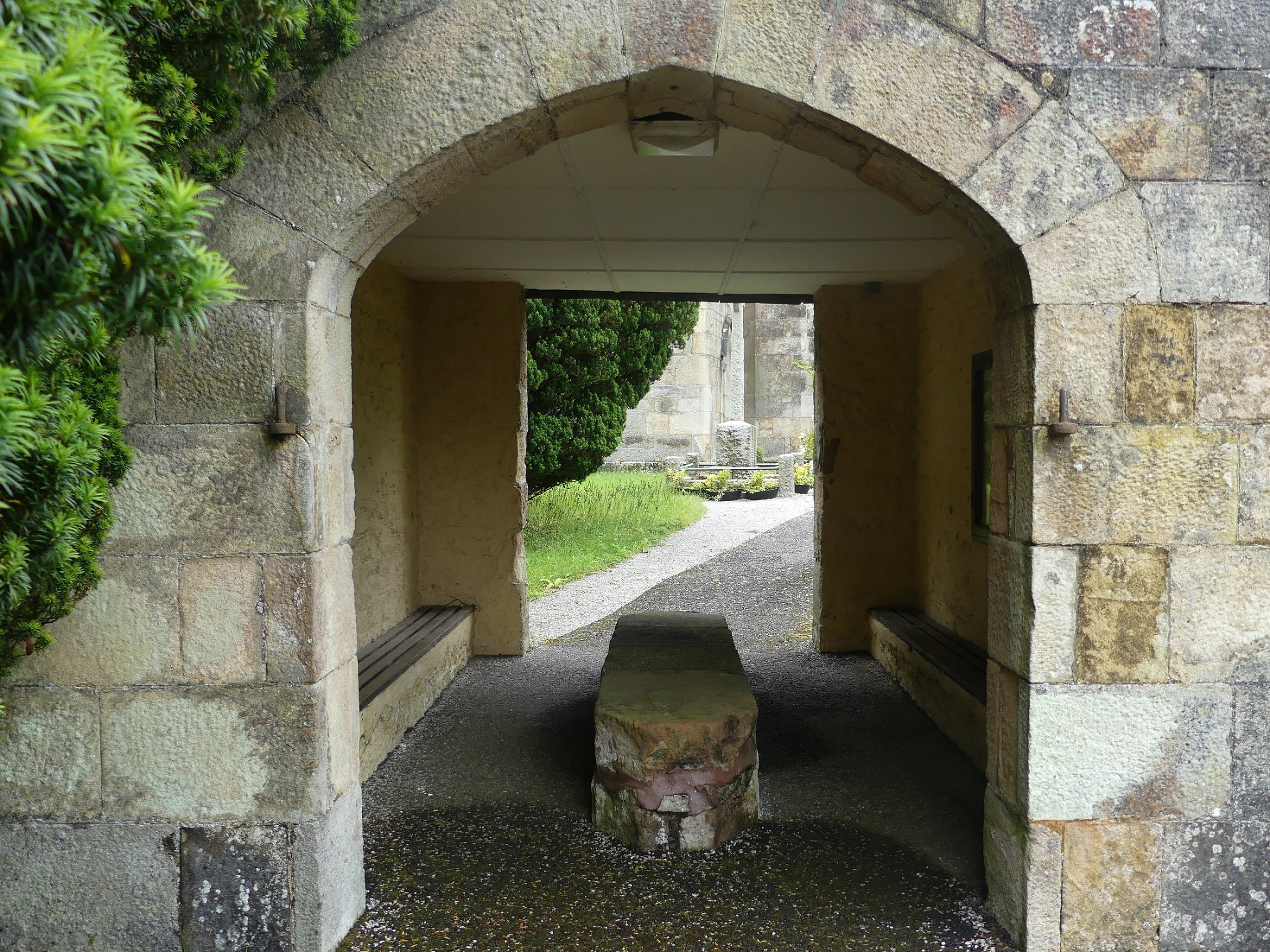 Tony Reynolds of St Paul's said: 'Here at St Paul's we are pleased to share the building with bats as long as they stay in the void specially created for them in the ceiling area. The very welcomed financial assistance from Bats in Churches has gone a long way towards achieving that goal, although we do have miscreant brown long-eared and common pipistrelle bats who have not yet got the message!
'We firmly believe that bats have a right to a home and why not in the roof area of our church?'
The artwork was unveiled at the church of St Michael the Archangel in Compton Martin, Somerset, in October 2022. It was then moved to the church of St Sampson in Cricklade, Wiltshire for a special bat weekend attended by more than 500 members of the community.
From there it visited the church of St Peter in Wintringham, Yorks and a bat-themed community day attracted more than 100 visitors in just four hours. It then spent a month at the church of Holy Trinity in Tattershall, Lincs before coming to the churches of St Peter in Walpole St Peter and St Margaret's in Saxlingham, Norfolk. It then moved to the church of St Botolph in Banningham, Suffolk comes to Chacewater after a stint at St Mary's, Dalham, Suffolk.
Ilene said: 'As an artist I have always found inspiration in nature and history. And as a Bats in Churches volunteer I have spent many hours marvelling at the remarkable winged mammals that make these ancient buildings their homes.'
Honor Gay, engagement officer at Bats in Churches, added: 'We are thrilled to have commissioned Ilene to create this atmospheric and immersive artwork celebrating our project. So far On A Wing And A Prayer has been a huge success and we are very excited to bring the artwork to Chacewater where it will celebrate and highlight the harmonious co-existence between bats and churches.'
On A Wing And A Prayer will be on display at St Paul's until Tuesday 29 August.