Yorkshire church 'brought together by bats' to be permanent roost for On A Wing And A Prayer
After a successful tour across England, our unique multimedia art installation celebrating the long-standing connection between bats and churches is to be permanently displayed at the Grade I listed medieval church of St Peter in Wintringham, North Yorkshire.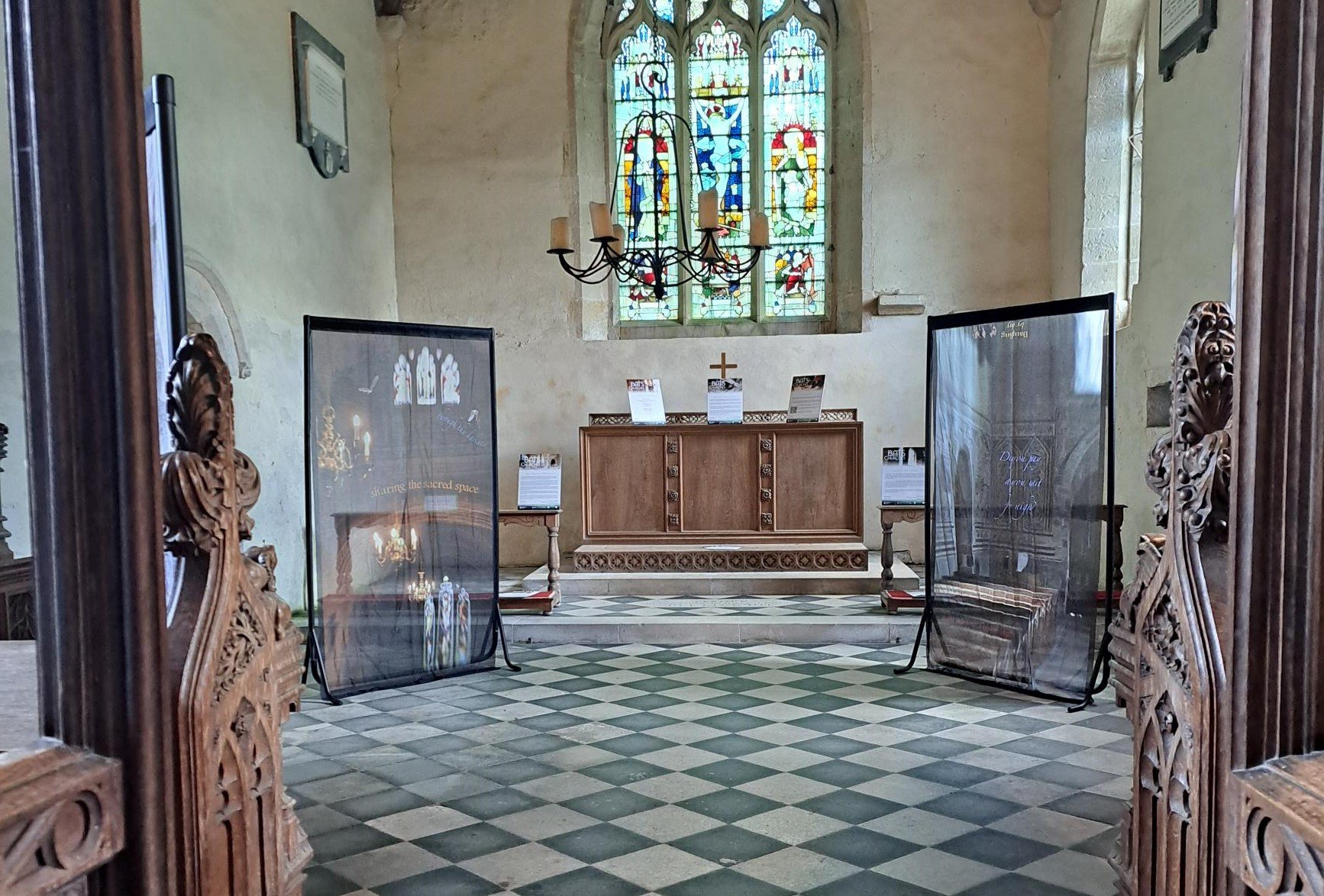 The artwork will honour St Peter's journey from a relatively friendless church looked after by just two volunteers, to a thriving community of 30 who came together to care for the church and its grounds after a community bat roost count in summer 2022 revealed at least three species of bat, including a maternity roost of Natterer's bats, currently using the church.
The installation, entitled On A Wing And A Prayer, was commissioned by Bats in Churches, a five-year, £5m partnership between Bat Conservation Trust, Natural England, Church of England, The Churches Conservation Trust and Historic England. Funded by the National Lottery Heritage Fund the project aims to help church communities find ways of coexisting in harmony with their resident bats.
The artwork was created by Bats in Churches volunteer and professional artist Ilene Sterns, in collaboration with the church community at St Michael the Archangel, Compton Martin where the artwork was officially unveiled in late 2022 alongside a soundscape created by Ilene's husband Phil Atkin featuring bat calls slowed down to be audible to the human ear.
For the last year, On A Wing And A Prayer has toured nine churches across England, including St Peter's, and attracted more than 5,000 visitors through a range of special events and activities. It was also on display at Flying to the Future, the Bats in Churches end of project event held in the church of St Mary Magdalene, Paddington this September.
It has now taken up permanent residence at St Peter's, where it will act as a celebration and a reminder that the church community has been brought back together by its bats.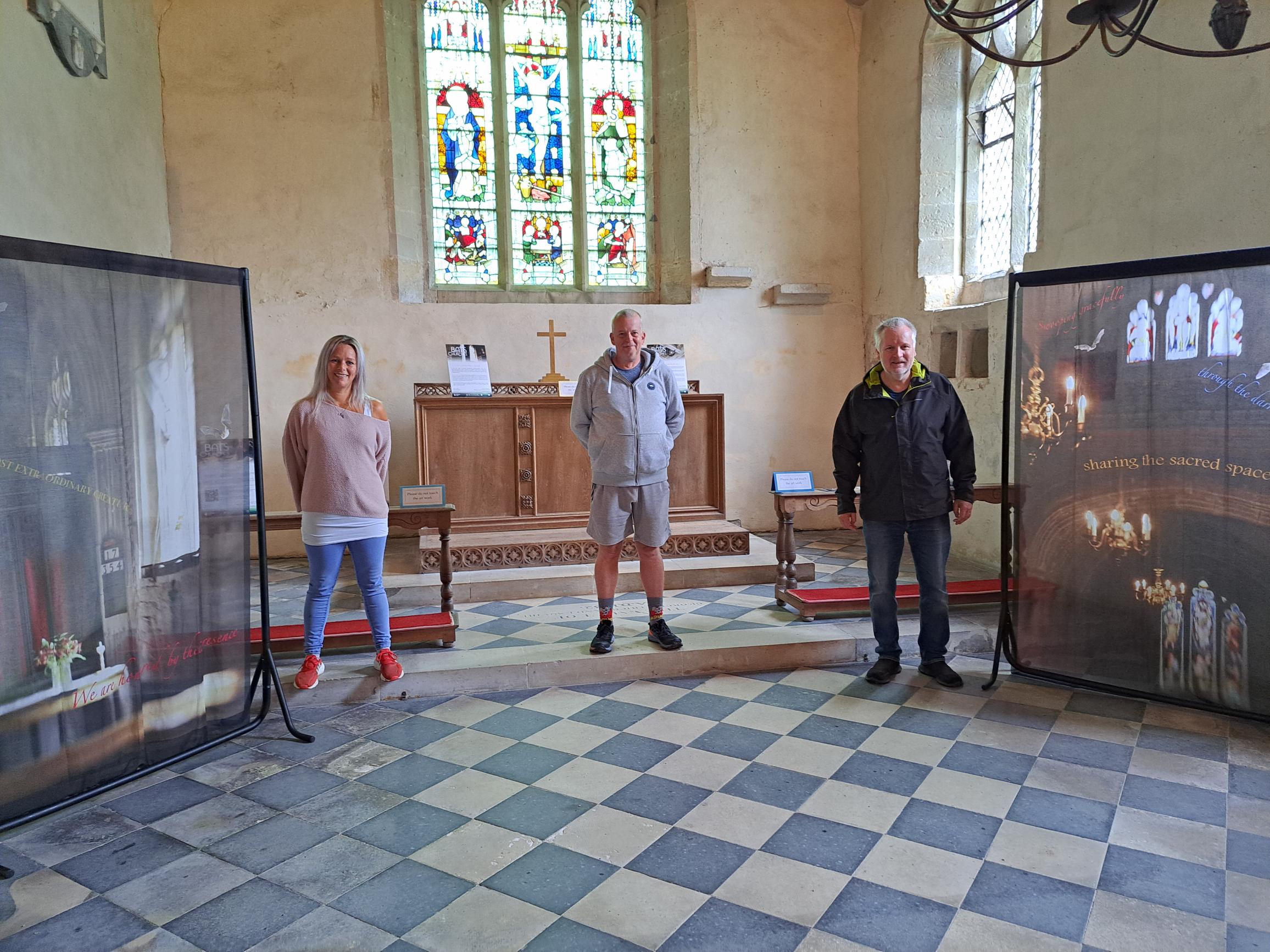 Mark Sproat, interim head of region north for the Churches Conservation Trust which cares for St Peter's, said: 'Since that first bat survey, carried out through the work of Bats in Churches, that support from our two volunteers Ben and Phyllis has grown to a 30-person strong group.
'Having On A Wing And A Prayer in the church will be the perfect recognition of the hard work and effort Ben and Phyllis gave the church for all those years, and also an acknowledgement of how far the community has come since that first bat survey, where a dozen of us stood in the churchyard at midnight not really knowing each other or what we were doing there.
'The installation will be the perfect introduction to that story as visitors and hopefully new community members enjoy it and the numerous activities we have planned in the future. It was the bats that done it!'
The church now has a dedicated Friends of St Peter's group of 30, an established volunteer rota and had a Christmas celebration attended by 40.
Church volunteer Ben Jenkinson said: 'We are very excited to have the exhibition back permanently. This is great news for St Peter's and we hope it will attract many visitors to help us celebrate our wonderful bats. Not forgetting it was the bats, and the first bat surveys, that led to the creation of a Friends group in the first place.'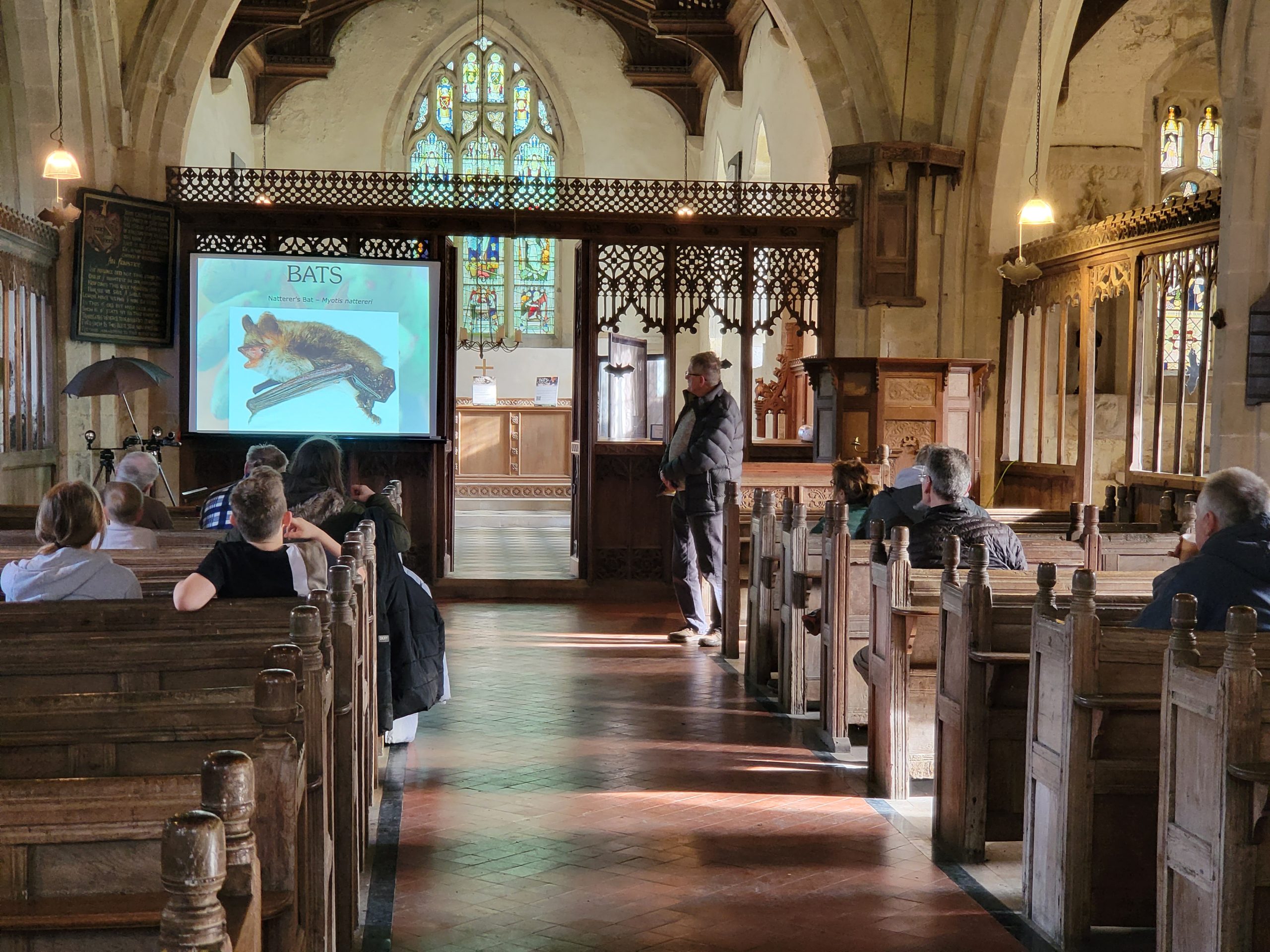 Created by professional artist and Bats in Churches volunteer Ilene Sterns, On A Wing And A Prayer is an immersive and multi-layered artwork set to recordings of bats inside churches, slowed down to be audible to the human ear.
Ilene said: 'The story of St Peter's and its bats reads almost like a fairy tale! A friendless church which suddenly finds itself full of light and life again, thanks to its resident bats. As soon as I heard that story, I knew that St Peter's would be the perfect final stop for On A Wing And A Prayer. I am thrilled that my installation will soon become part of the wonderful synergy between St Peter's, its bats and its community.'
Rose Riddell, engagement officer at Bats in Churches, added: 'We were delighted to commission Ilene to create this atmospheric and immersive artwork celebrating our project. On A Wing And A Prayer has been a huge success and exceeded all of our expectations! We would like to thank all the church communities who have hosted the installation and all the visitors who have taken the time to go and see it.
'St Peter's is the perfect final roosting place for On A Wing And A Prayer and we hope as many people as possible will visit this lovely church to enjoy the installation and learn more about the church and its heritage.'